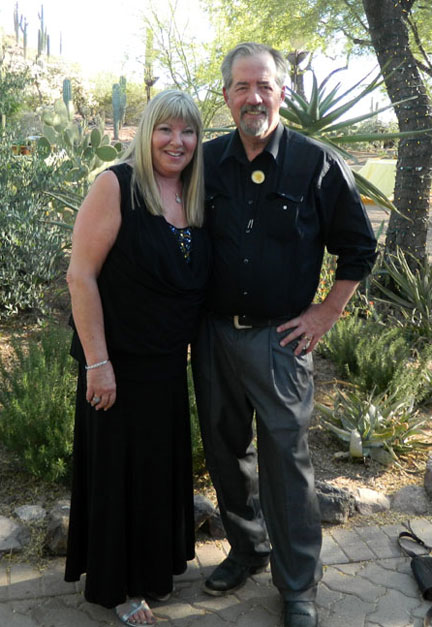 2014 with Wendy at Aimee Hill's wedding at the
Phoenix Botanical Gardens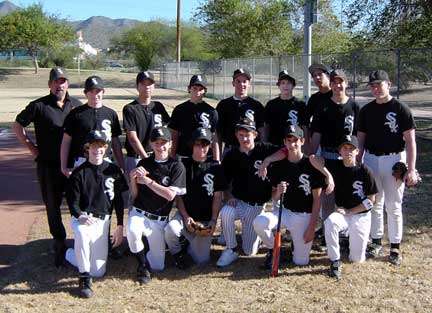 Black Sox 2005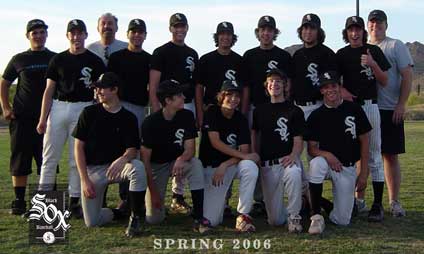 One of my favorite groups - most of these guys were
playing for the last time
The next to the last season...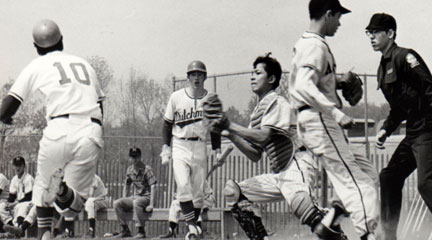 Guilderland HS Baseball 1969 - John watching Charlie Finn getting
tagged out at the plate!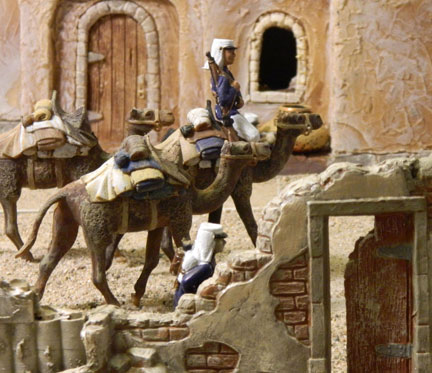 playing with toy soldiers... Diorama making 2012-2013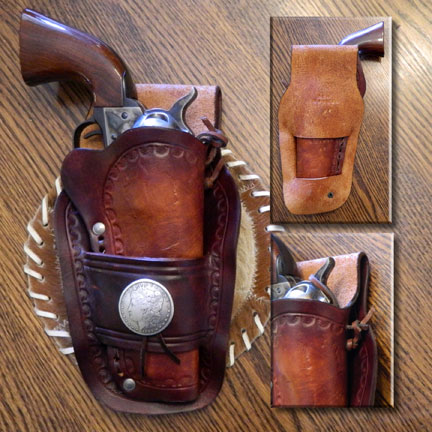 leather and lead - Old Gringo Holsters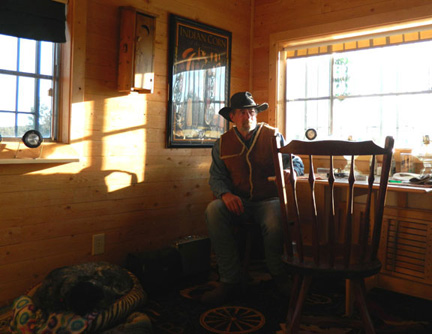 at the cabin in Ash Fork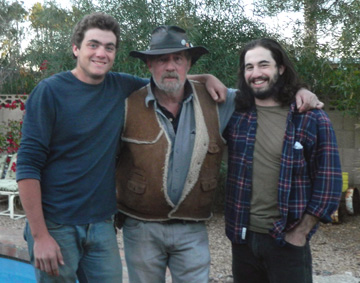 with Tyler and Matt - Thanksgiving 2015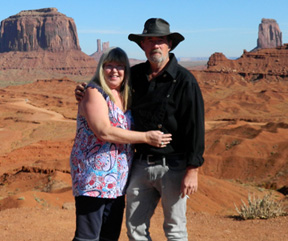 with Wendy in Monument Valley 2015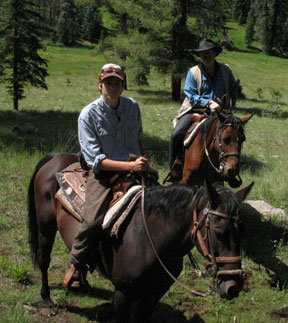 Tyler and John - 2013
Alpine, AZ
Born at Belleview Hospital in Schenectady, NY to John and Frieda Green on the "hottest day in July 1953" according to Frieda.
Doting grandparents John Sr. and Leola soon entered my life and I lived with them for the first three years of my life. Grandpa passed in 1960, but I spent every vacation and summer with Grandma Leola in Scotia, NY until my 13th birthday, travelling, playing baseball in Collins Park, and hanging out with his childhood pals Jimmy Forbes and Roland Vosburgh.
When at home, I spent countless hours with dad, playing games, travelling to the Adirondacks and generally learning the more prudent lessons of life. I was also cared for by my brother Vilko, who sacrificed often to look out for "little bro" whom he often called "mouse."
Attended school in the Guilderland Central School district, graduating in 1971 with a major in art. With the help of lifelong mentor and friend Paul Krauss went to college at Rochester Institute of Technology 1971-1975 graduating with honors as a fine and applied arts major.
Upon graduation, began a 10 year career with D.J. Moore Advertising as an art director, learning much from my employer and mentor Don Moore.
In 1985 I started my own graphic design business, Pawmark Studios which later transitioned to Creative Colleagues, which continues today.
I married Cathy Busuttil in 1984 and lived in Rotterdam, NY. We had two sons, Tyler born in 1988 and Matthew born in 1991. Coincidently they too were born in Belleview hospital.
In 1999 we relocated from Rotterdam to Phoenix Arizona, where I continue on a semi retired basis Creative Colleagues. I also finally retired from my lifelong interest in coaching baseball in 2012. The Black Sox was my team, often offering an opportunity for any kid wanting to play ball a chance to do so, regardless of skill level or experience.
Cathy passed away in 2010 from melanoma. I met Wendy Reiff Arfa in 2011 and we were married in November 2011.
Since then I have aquired a couple of other "hobbies" that keep me busy. Old Gringo Holsters and historical (or is that hysterical) dioramas. Not to mention a plethora of websites including one for Guilderland, NY. And Ash Fork, Arizona.
Most recently in 2014, I purchased 40 acres and have 2 cabins 5 miles above Ash Fork, AZ and spend a lot of time there enjoying nature, and quiet surroundings.
In 2016, I started writing and have published several books. They can be found at www.jgreenbooks.com
Living in the west, especially Arizona, is an opportunity I cherish and my only regret is I didn't move here sooner!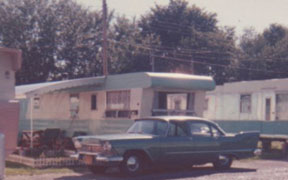 1957-1967 Guilderland NY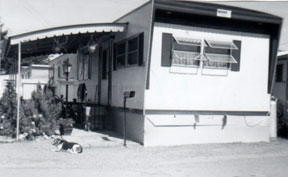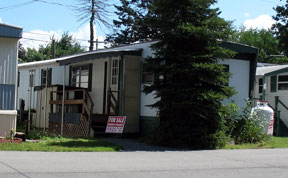 1967-1976 Guilderland NY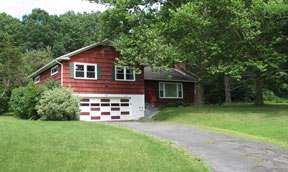 1986-1999 Rotterdam, NY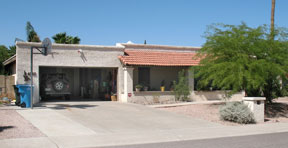 2000-present - Scottsdale, AZ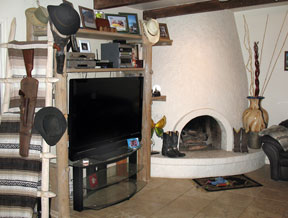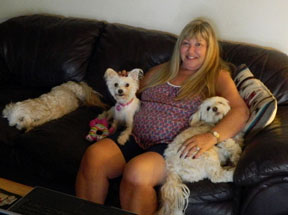 Brie, Tinker Bell, Wendy and Haley 2013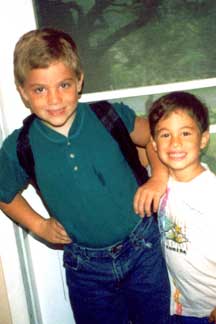 Tyler & Matt - first day of school 1993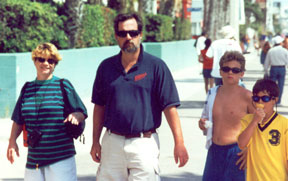 "Cool & the Gang" 1999 in CA
Cathy, John, Tyler, Matt.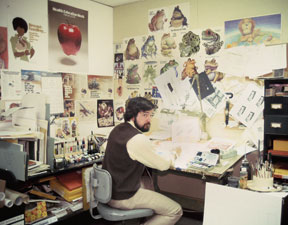 D.J. Moore Advertising 1975-1985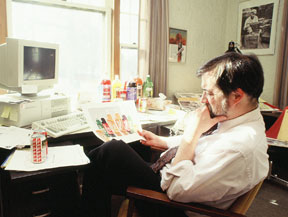 Creative Colleagues 1990 - 1999
Catlyn St. Office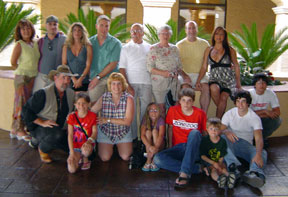 Busuttil Family Reunion:
The last with everyone present.
Back row: Ki, John Busuttil Jr,
Nancy Busuttil Sanfacon, Mark Sanfacon,
John Busuttil Sr., Dolores Busuttil,
Stephen Busuttil, Carmelina Grimaldi Busuttil,
Front row: John Green, Meghan Sanfacon, Cathy Busuttil Green, Brittney Sanfacon, Tyler Green, Adam Sanfacon, Matt Green.
The Taos Inn in NM. One of my favorite places. If I had to leave Arizona, I would move over to New Mexico!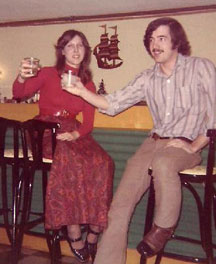 visiting with Debbie Gogol 1974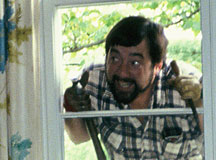 "heeeere's Johnny"
fixin' a broke window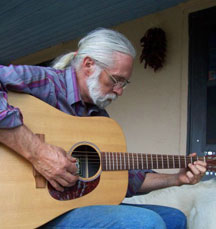 cousin David Kyea - NM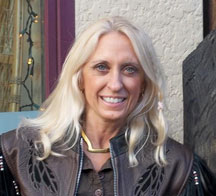 cousin Martha Caille - CA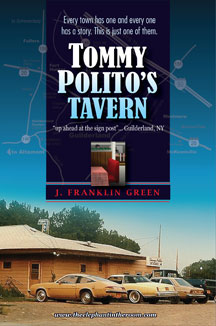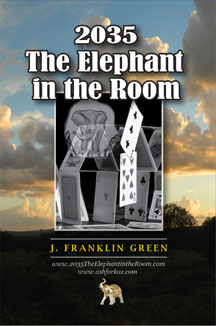 2016 a foray into fiction
available on the net at:
www.2035 The Elephant in the Room

also available at:
Amazon/Kindle Bookstore

Paperback print version
available from:
Lulu Publishing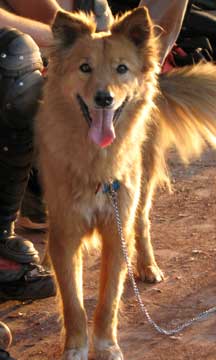 Sammy 2005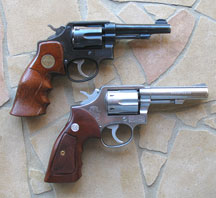 good friends
Mr. Smith & Mr.Wesson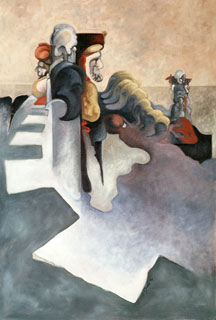 "A time that never was and
never will be again"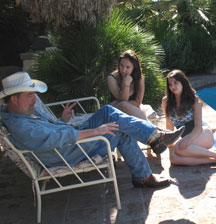 with nieces Ophir & Maya Rodich
June 2011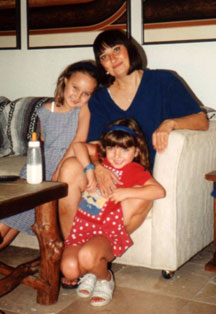 "Family of choice"
Nieces Ophir & Maya c. 2001
with their Mom Dvora Rodich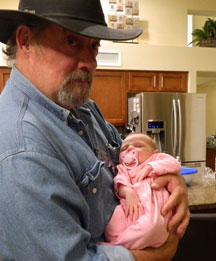 cousin Martha and Dee Dee
California 2012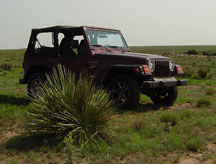 my old Jeep - 2001
here in NM. still have it and have
been a lot of fun places with it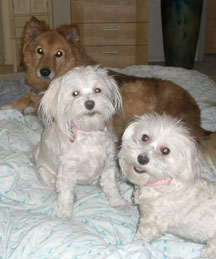 Sam, Haley & Brie 2011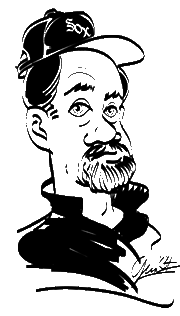 Pawmark was my original company's name. Now a site where my paintings reside.