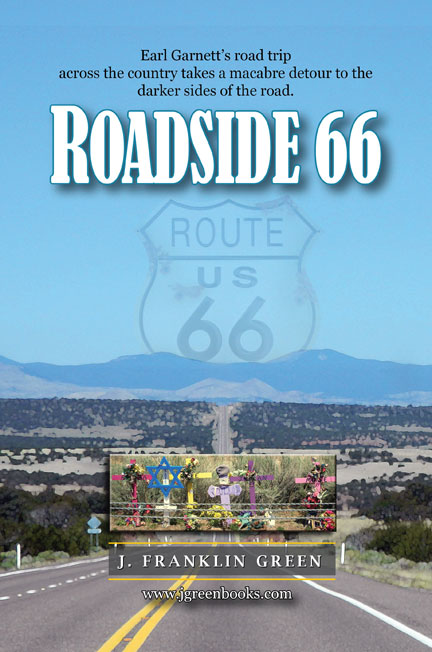 CLICK BELOW OR COVER IMAGE TO PURCHASE
Following the premature death of his wife,
Earl Garnett, a professional writer, decides to drive across America. Along the way, he discovers the country, as he never imagined it.
Soon, cryptic writings appear on his laptop, often coinciding with roadside memorials that lead him into the darker sides of the road. Ultimately, he must decide whether or not to follow the prompting of these haunting passages and accept the consequences.
204 pages
See this website for more:
CLICK HERE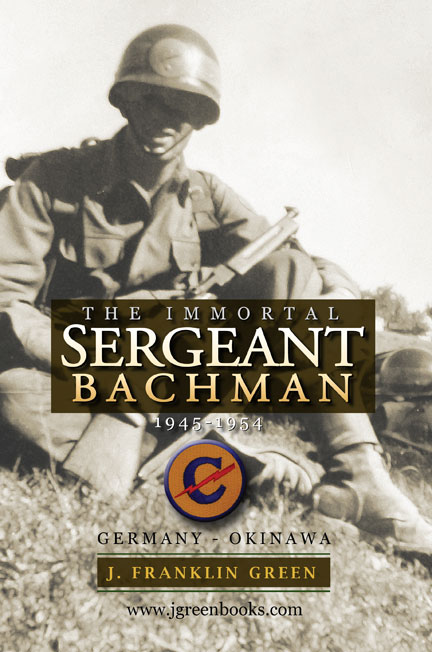 THE IMMORTAL
SERGEANT BACHMAN
From Germany to Okinawa 1946-1953
When traditional methods fail, a man searching for information about the father he never knew and listed as K.I.A. by the US Army in Korea turns to other means and embarks on a fascinating but frightening journey.
----------------------------------------

A slightly fictionalized story based on true stories from the journal of an American service man 1945-1953.
The Appendix also offers the history
of the Constabulary in Germany and the revolt
at Geoji (Koji) Island during the Korean war.

Although this is partially a work of fiction, the historical references are accurate and many of the events and details are based on true stories and memoirs, found in a detailed journal that I inherited from my late father John L. Green Jr. upon his death in 2011. Of course, the opening and ending framing device is also fictitious as are the names of the main characters. In this journal, my father never disclosed the true nature of the mission to Manchuria, if he even knew it nor did he ever speak of it to either my brother or me, a testament to his ability to uphold his reputation as "a man who can keep his mouth shut." Likewise, the shooting on the Czech border was something he spoke about only in general terms and only to my brother when he was very old. The one love scene regarding him and my mother is also entirely fictitious - I think. His views on the military, sometimes very cynical, and especially regarding the officers and men I heard many times as a boy.
112 pages
Novella size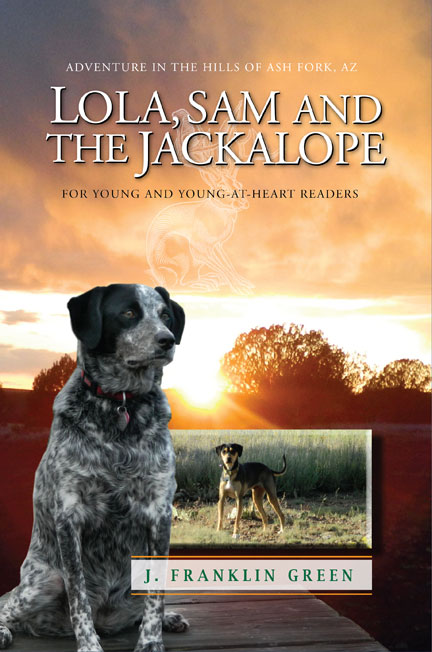 AVAILABLE
FROM LULU PRESS or AMAZON
CLICK HERE
LOLA, SAM AND THE JACKALOPE
Heartwarming tales of adventure, deep friendships and courage. For young and young-at-heart readers.
(AGES 11-12 AND UP)

Two dogs, one from the city, the other from the wilds of Northern Arizona become best friends and share countless adventures.
After helping a mother jackrabbit they face grave danger and have an unexpected meeting with the mythical Jackalope.
As told from the dog Lola's point of view - Illustrated with real-life photos. Also contains a brief history of Ash Fork Arizona - "The other town too tough to die."
Expanded to Novella (short novel size) from the short story version contained in The Wind in the Junipers.
90 pages - ILLUSTRATED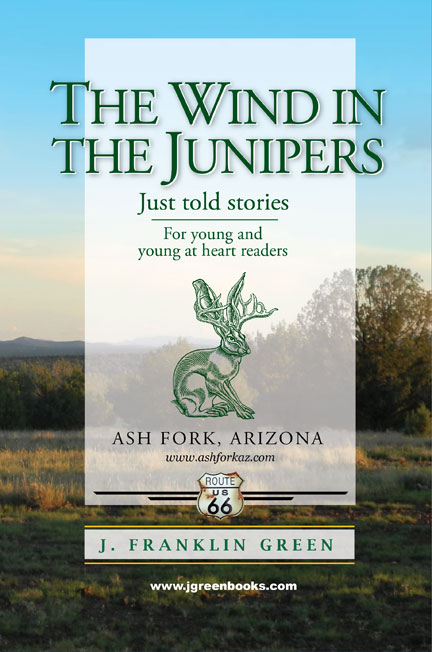 Now available exclusively from Lulu
CONTENTS

THE BEARAZONA BEARS
A family of bears learns what giving is really all about.

THE LAST GUNFIGHT IN ASH FORK
Young Jordie Conboy learns from his grandfather that legends and heroes are seldom what they seem.

FEETIE PAJAMAS IN OLD ARIZONA
A little boy's love for his sister reaps an unusual reward with consequences that are unforeseen.

THE LITTLEST SNOWMAN ON ROUTE 66
When her family moves from Ash Fork to Flagstaff,
little Wendee Goldman has a hard time adjusting until she accidently applies a little magic and finds a true friend.

STOWAWAY SUZI FROM SELIGMAN
Jonnie Halloran, a widower raising his 12 year old son Luke gets a big surprise when he returns to their ranch in Ash Fork.

LOLA, SAM AND THE JACKALOPE
Two dogs who are best friends help a mother jackrabbit and have an unexpected meeting with the mythical Jackalope.
APPENEDIX
A brief history of Ash Fork
Notes on story telling.
178 pages/illustrated
On Facebook:
Ash Fork - Seligman, Arizona
CLICK HERE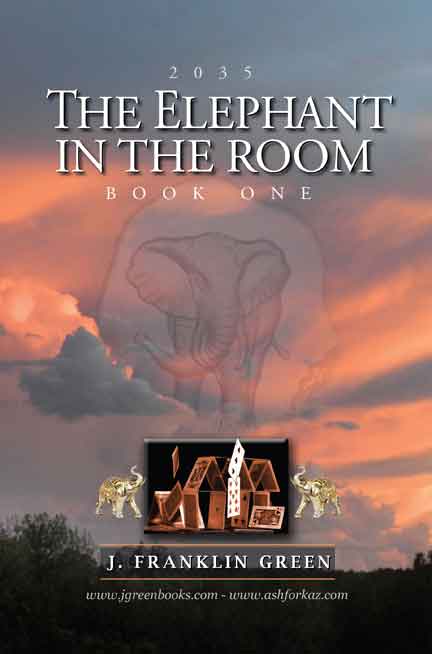 CLICK HERE
BOOK ONE
Adam Barthold is a deeply flawed man haunted by the mysterious Arahm Tuit. He travels from upstate New York to the hills of Ash Fork, Arizona where he hopes to start a new life but instead finds love, danger and watches the world come tumbling down in red ruin, little knowing he has an important part to play in the future of human kind.
Although this is an apocalyptic story, you will find NO zombies, alien invaders, government conspiracies, universal plagues or any other such nonsense. It addresses what is a more imminent threat to humankind. Further, it is told from a very limited point of view as experienced by the principal character, Adam Barthold.

Unlike some such story lines, the book focuses more on the characters, their flaws, fortitude and family-like relationships. It is both a love story and a story of deep friendships often crossing over racial, age and cultural boundaries. The action scenes are not stereotypic hollywood hyped depictions either.
276 pages -
Rated R - for mature audiences.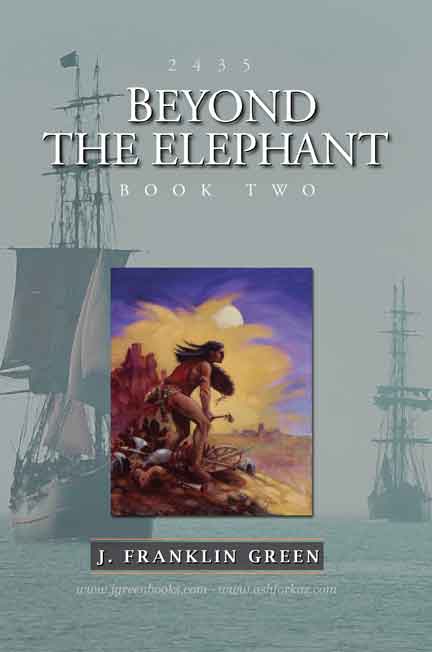 IN PROGRESS
COMING IN NOVEMBER/DECEMBER 2017
Adam Barthold, a man named Tibbs and several others watched their 21st century world come tumbling down in red ruin as foretold by the mysterious Arahm Tuit. Survivors gathered to them and forged a new civilization.
Centuries later, led by a scout named Oneonta, they face grave threats to their very existence from peoples that did not learn from the root causes of the fall of human kind.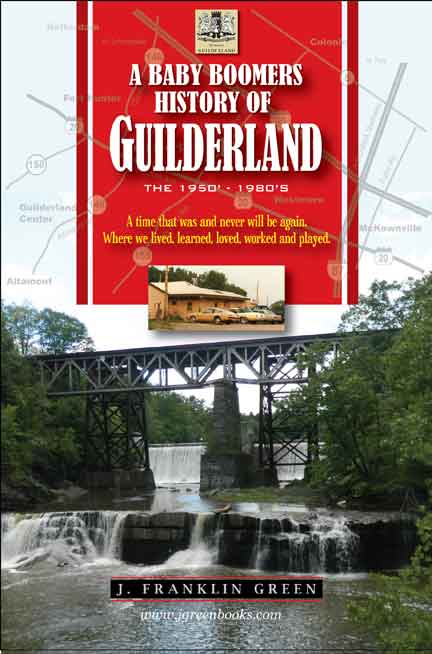 EXCLUSIVLY FROM LULU PRESS CLICK HERE
Faded photographs, covered now with lines and creases, tickets torn if half, memories of times and places…
INTRODUCTION
The town of Guilderland has a long, rich history dating even before its incorporation in 1803. This well documented. For those interested, Images of America – Guilderland, NY by Alice Begley and Mary Ellen Johnson is a good read.
For the baby boomer generation however, the town holds a different history, not covered in any textbook. We did not consider it history at the time because we were living in it. Places we lived, loved, learned, worked and played, taken for granted, as though nothing would ever change. Those days from the 1950's to 1980's, were times of great change, not only in the culture of America, but also as reflected in the town.
The town of Guilderland, a mostly rural suburb coupled with the hamlet of Guilderland Center and the village of Altamont, nestled quietly between Albany and Schenectady. McKownville, Westmere, and the eastern part of the hamlet of Guilderland proper, closest to Albany saw the first rise in housing developments. Altamont was a self-contained village. The town was just beginning to move into full suburban mode. Crowing roosters, farmer's fields, road stands and empty fields, streams and woods, replaced by ice cream shops, diners, bowling alleys bars, burger joints, housing developments and schools. To coin a phrase, it might have been be called – "burbrural."
Like much of history, it didn't last long. Pictorial evidence is scarce. What little there is resides in old photo albums or shoeboxes. And in this book. The day of digital images from cameras, phones or tablets was decades away. Who gave any thought to snapping a photo of Carvel, Frosty, The Penguin or Dutcher's ice cream? We ate, drank and caroused at Fonda's, Hopper's, Tommy Polito's, Dell's, The Late 'n' Lazy or the Village Drummer. Take photos? – no way.
Friends or relatives might stay at the Country Squire Motel, Bailey's Cabins, The Tom Sawyer Motor Inn, the Governors Motor Inn or the M&M Motel. A quick bite to eat was often at the Bumble Bee, Will Roy, Mike's Diner or Walt's Subs. Finer, more expensive fare found at The Altamont Manor, The Bavarian Chalet, The Shadow Box, Howard Johnson or Harry's Beef Bottle and Beer. Lazy summer days were whiled away at McKown's Grove, Tawasentha Park or French's Hollow. Money saved to go to the Altamont Fair in August. We bought our groceries at Spinosa's, Gruelichs, Star Market or the A&P. We filled our tanks and got our oil checked at Joe's Service Station, O'Hanlon's or P.L. Turnpike Yattaw Esso. Other needs satisfied by Robert Hall, Western Auto, Robinson & Hennett Hardware, Ted & Marions Sporting Goods, Candy Kraft or Master Cleaners.
Few pictures taken, because little thought was put into these and many other places that filled our lives and memories. If photos are scarce, memories, stories and anecdotes remain. The photos and stories garnered from many sources. Some from the author's personal archives, others from the Facebook page – You know you're from Guilderland when… Many are from people, like the author, who grew up in town and in some cases still reside there or nearby. Photos may fade but memories remain intact - for the most part.
Please enjoy the walk…
CONTENTS
INTRODUCTION
GUILDERLAND
WESTMERE
FORT HUNTER
McKOWNVILLE
GUILDERLAND CENTER
ALTAMONT
--------------------
APPENDIX
ACKNOWLEGEMENTS
122 pages 6" x 9" with many photographs and maps
For the alcoholics still suffering,
the ones in recovery and those who love them.


Two love affairs and two betrayals. The story of a man with two consuming loves. The one pushed him further down a dark road and altered the course of his life, and the other, his one true love that almost destroyed him.
105 Pages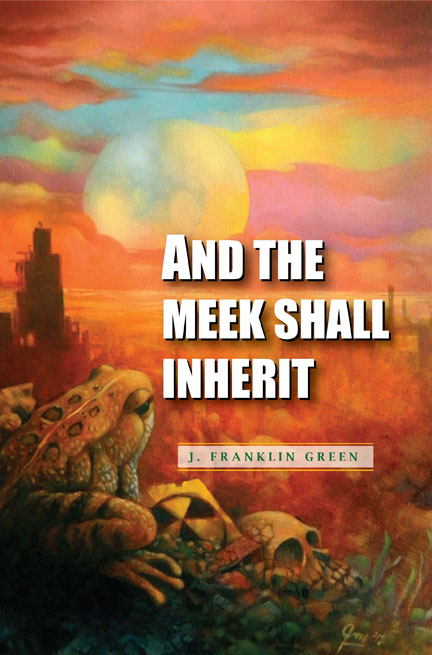 Three Science Fiction Stories to make you wonder.
Available as an e-book on Amazon/Kindle or Paperback exclusively from Lulu Press.
AND THE MEEK SHALL INHERIT

A cosmic error is rectified on an infinitesimal planet in a tiny solar system on the fringe of a small galaxy. Some call it Earth.

MALBIHN

Avarice and adventurers are dangerous companions. Hired to seek out a fortune and a myth, a rough-cut, unsavory man finds more than he bargained for in the Arizona wilderness.

4035

Rip roaring action and adventure in the best traditions of Edgar Rice Burroughs and Andre Norton two thousand years after the fall of civilization in the sequel to 2035: The Elephant in the Room.
152 pages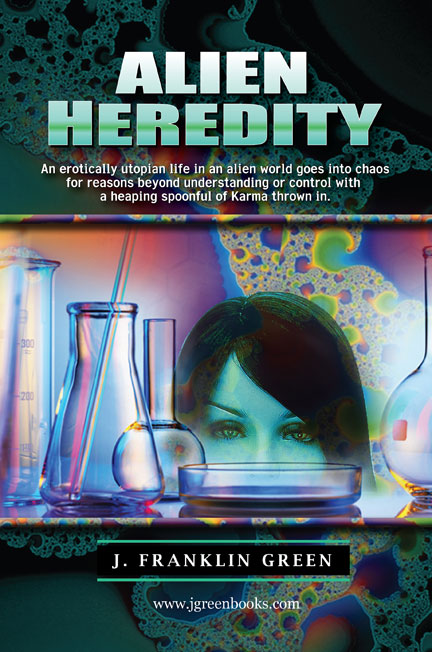 An erotically Utopian life in an alien world goes into chaos for reasons beyond understanding or control with a heaping helping of Karma thrown in for good measure. It is also a compelling love story beyond two planes of existence. Filled with action, battles and conflicts with scientific morality. A short dive into a deeper dilemma.
SHORT NOVEL SIZE (NOVELLA)
82 PAGES
Rated R - for mature audiences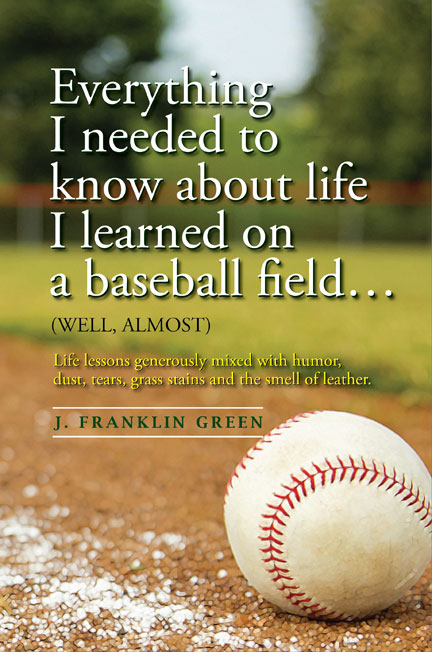 Everything I needed to know about life
I learned on a baseball field…
(well, almost)
Life lessons generously mixed with humor,
dust, tears, grass stains and the smell of leather.
74 pages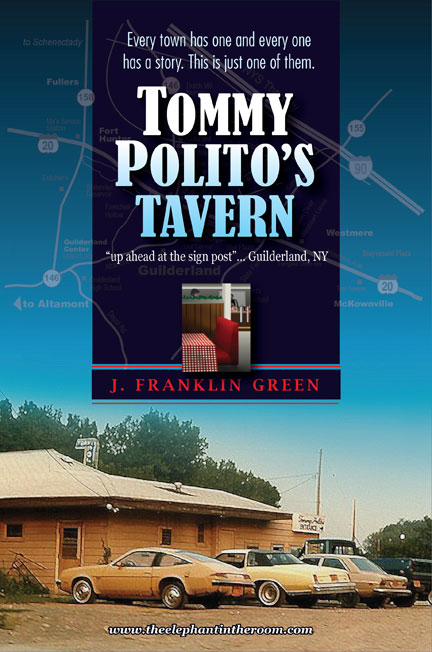 "Up ahead at the sign post..."
They say you can never go back and maybe you shouldn't. Thirty two years after he left his hometown, Jonathan Moran returns to visit his dying father and spends a long afternoon driving down "memory lane" only to find a portal to the past and maybe a date with destiny.
This is a story of a town the way it was and never will be again. And a tavern like thousands of others across America that shaped many a memory and many a life.
96 pages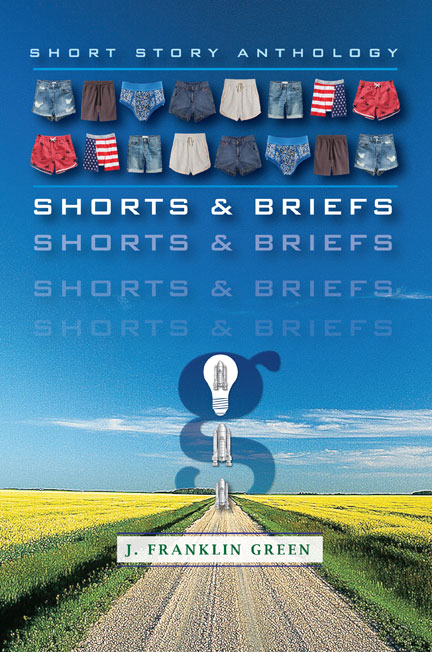 AVAILABLE ON LULU & AMAZON KINDLE
CLICK HERE
SHORTS & BRIEFS

SHORT STORY ANTHOLOGY
Seven of my favorite short stories

-------------------------------

SERGEANT BACHMAN
When traditional methods fail, a man searching for information about the father he never knew and listed as K.I.A. by the US Army turns to other means and embarks on a fascinating but frightening journey.

ALIEN HEREDITY
An erotically utopian life in an alien world goes into chaos for reasons beyond understanding or control with a heaping spoonful of Karma thrown in.

THE TAVERN
They say you can never go back and maybe you shouldn't. Thirty-two years after he left his hometown, Jonathan Moran returns to visit his dying father and spends a long afternoon driving down "memory lane" only to find a portal to the past and maybe a date with destiny.
AND THE MEEK SHALL INHERIT
A cosmic error is rectified on an infinitesimal planet in a tiny solar system on the fringe of a small galaxy. Some call it Earth.

MALBIHN
Avarice and adventurers are dangerous companions. Hired to seek out a fortune and a myth, a rough-cut, unsavory man finds more than he bargained for in the Arizona wilderness.
THE LITTLEST SNOWMAN ON ROUTE 66
When her family moves from Ash Fork to Flagstaff,
little Wendee Goldman has a hard time adjusting until she accidently applies a little magic and finds a true friend.

STOWAWAY SUZI
Jonnie Halloran, a widower raising his 12 year old son Luke gets a big surprise when he returns to their ranch in Ash Fork.


266 pages

--------------------------------------------------------

CONFESSIONS OF A GRAPHIC DESIGNER

Surviving and thriving in the graphic design, illustration and advertising world 1975-2016
Memoirs and a guide for those who are in the business, about to enter the business and those even thinking about entering the business.

This book also contains practical tips and advice from a professional creative director, art director, designer, illustrator and business owner for over forty years.
CONTENTS
Introduction
Technology

Advertising
The one-two-three Method
Typography
Outdoor advertising
Direct response advertising
Directory Advertising

Graphic design

Collateral
Package Design
Illustration
Web design
Career choices
Employee or self-employed
Business topics
This book dedicated to the memory
of the late Donald J. Moore Sr.
my first employer at D.J. Moore Advertising in NY
and from whom I learned so much.
He was a great professional,
a true gentleman and my mentor.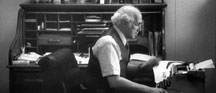 c. 1972 in his office.
-------------------------
See other books by this author at:
www.jgreenbooks.com
PLEASE NOTE:
All of the examples in this book reproduced
in black and white because of the budget constrictions of
"print on demand" paperback books.
If you want to see color, renditions
and much more please visit:
www.creativecolleagues.com
154 PAGES illustrated
--------------------------------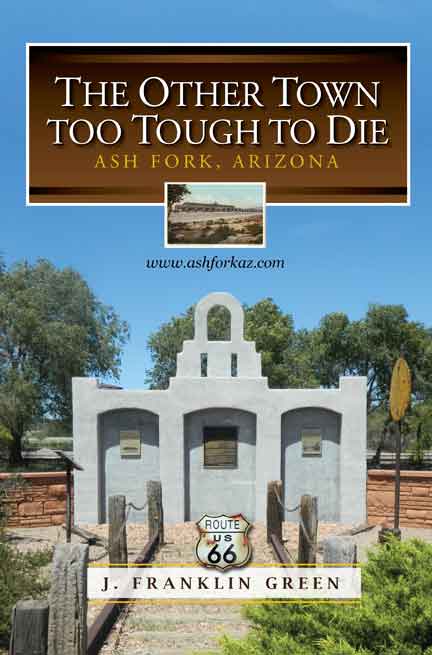 Coming soon - December 2017

h

READER REVIEWS:

ROADSIDE 66

I think this is one of the best mysteries I've ever read. From the first cryptic text which appears on Earl's laptop to the last, author John Green, builds the suspense until
a reader almost bursts with anticipation of what comes next.
This is one of those "can't put down" stories that makes one want to ignore daily tasks just to keep reading to the end. The descriptions of all the towns, cities, and countrysides along the famous Route 66 paint a picture of the country which a reader can easily visualize and identify with, especially because of the many excellent photos Mr. Green inserts periodically, giving us the exact locations of the events as they occur. This is one of those frame stories—many stories framed within Earl's cross country travels—which endears the characters to the reader and makes him care about their lives. Mr. Green's conclusion to Earl's dilemma doesn't disappoint either
with his trademark twist that pierces the heart of the reader in the last scene and leaves him wanting a sequel. This is one of those books I'm sure I'll read again. Highly recommended!

LULU review 7/21 - Carmen Baca

---------------------------------

IMMORTAL
SERGEANT
BACHMAN

Mar 28, 2017
The Immortal Sergeant becomes an endearing character in J. Franklin Green's account of military fiction based on fact. As a student of history, I found the dialogue and interactions between officers and non coms true to life (my husband, a former Marine, concurs). The love story interwoven between the military one brings Bachman to life as a real human being finding love in an unexpected place while questioning his role as a military pawn. The combat scenes offer a personal look into how these men interacted with one another in times of great peril and stress.

Overall, I found the book engaging, one I'll probably re-read as I do with my favorite books.

The historical photos combined with the appendix also make this an excellent addition to my collection of military literature.
Carmen Baca,
author of El Hermano

--------------------------------------------

I have to admit I approached this book with some skepticism. Military novels by people who have not served in the military have generally disappointed me. They lack reality that only us veterans can feel. Not this one!! This one grabbed my attention from the first page.
I could not stop reading it and consumed it, finishing it in less than 24 hours.

This was my first J. Franklin Green book and I loved it. This book is highly recommended. Proudly Served - Berlin Brigade.

Edward Fasset Jr. - August 28. 2017

---------------------------------------

I bought this book for my dad. He likes autobiographies and true stories. Especially ones about Germany and WWII. He gobbled this one up in a few nights. He said to me,
"Tell your writer friend that I like it. ALOT."
For my dad that is a great review. 5 of 5 stars I'd say!

Bianca Pardue - August 17, 2017

AND THE MEEK
SHALL INHERIT

3/17- I thoroughly enjoyed this short story, especially the way you divided it between introducing people in diverse areas of the planet before the event and then going back for their reactions and of course the end, their different ends of life. I also visualized the episodes due to your descriptions.

You created a different way of making the apocalypse unlike those I've already either read or watched as a movie.

The art you created to go with this story is also creepy enough to make it believable. -- Carmen Baca

------------------------------------------------

TOMMY POLITOS TAVERN

My sister, Kathy Collen, bought me this book as an early birthday present and I read it cover to cover the day I received it!
Neither one of us could believe a book was written about Tommy Polito's Tavern!!
Like the author, I was a graduate of Guilderland High School (class of '72) and spent many a night at Tommy's during my junior and senior years. Looking back, that time seemed to represent a "right of passage" into adulthood when most of us ventured into Politio's (well under 18 yrs) ...or as my Dad called it the "bar and grille".

John's book brought back vivid memories
of red checkered tablecloths, the aroma of freshly cooked pizza, the smell of stale beer, and Tommy (in apron) behind the bar (barely fit) sporting that Italian smile that was all his! Having grown up in Westmere, so many of the "old haunts" in your book are now vivid again. John, thank-you for a really fun read and for a great trip down "memory lane"!

Rick Donnellan

----------------------------------------------

BOOZE & BETRAYAL

WOW - What a read! ...I am often irritated by authors who hop around in time with their fiction.
You do it seemlessly.
Nice going.

Jordan Conboy

----------------------------------------------

EXCERPTS:

The Elephant in the Room


PROLOGUE:


He was extremely old when I met him. I reckoned the century mark was well behind him. His teeth had long since deserted him based on the shrunken nature of his gums and deeply wrinkled lips. His hair was little more than a few straggling wisps even on his face, but what really struck me was the incredible amount of scars on his shriveled and bony frame. Some were massive, speaking of grave injuries, but most were of the ordinary kind all people accumulate by mishaps and misadventures over time. It was very hard to actually see normal skin as though he had had many an encounter with pissed off cats or a harem of equally pissed off women. His skin, where not discolored by the scars, was a mottled yellowish dark brown. If his racial origin was Caucasian, Asian or Negroid it was damn hard to figure.


Considering where we stumbled upon him and the conditions in which he lived this was not overly surprising. My team had been doing surveys well north of the desert wastelands. High semi-arid country dotted and often forested by juniper trees and cacti of various types we had not seen before. The terrain is cut by deep washes, inhabited by coyotes, javelinas, wild cows, wilder burros and a host of other animals, reptiles and birds. The land, where not grass covered, is littered with volcanic rocks or thickets of long dead trees. It is rough country to traverse on foot and even rougher to live on.


He lived in a dwelling (I would not characterize it as a house) made of these rough volcanic boulders, rocks and clay, dug partially into a cliff, augmented sparsely with rough wood beams and crudely wrought furniture. Whatever the various skills of the old man were, carpentry was not one of them. Much of it, as mentioned, built into the side of a steep cliff, such that the roof as it were, was mostly earth and sod. In many places, covered by large shrubs and small trees, the roots of which you could see from the inside. I suspect they helped support the ceiling. Crude such that it was, it was certainly comfortable. We had arrived in high summer when the daytime temperatures hovered around ninety degrees, but the inside of his place was cool and dry.


Scattered about the one room structure was an eclectic assortment of blankets that had seen better days, well tanned animal hides and strange cooking implements and pots mostly centered about a very ample fireplace. Some were made of well-used metal but many were well-made pottery and oddly woven baskets. Almost all of the latter were fashioned from local materials. A large box covered mostly by a sheepskin was in the corner near what passed for his bed. It had neatly carved on it: "A.B. PVT. Hung on one wall was something to me of greatest curiosity. A long oddly shaped archeological artifact, for want of a better word, made mostly of partially rusted metal and cracked worm eaten wood. He referred to it when I inquired as a fire "arm", but it had not been "fired up" in a long, long time. He tried to explain its function and purpose to me but it made no sense.


As I have said, he was old, but his eyes told another story. They weren't the rheumy eyes of an old man. They glittered with youth and keen intelligence. Their steely gray held the determination and fire of a much younger man. If his body matched his eyes, he would have been a mythical hero of gigantic health and stature. When he finally got around to telling me his age after my many inquiries, I tended to disbelieve him. No, cancel that -- I figured he was lying or nuts -- maybe both. Possibly his strange way of placing dates and times made me think he was reckoning his age in "dog years" but no dog ever lived that long.


The balance of my three-man, three-woman team lost interest in the "crazy old coot" quickly, but something in him sparked my curiosity and pity. Maybe the countryside appealed to me also. They moved on with the surveying expedition but I stayed with the old man for five fascinating months. This is his story written to the best of my meager skills taken from notes from my long stay with him right up to the moment of his death.
He was born in the mid 20th century. He could not remember the day or date much less the exact year if his life depended on it. Which it didn't. Considering the date, to most readers of this narrative is meaningless or even what it refers to--we shall move on. His name was Adam Barthold. At first, he refused to say his name and I wondered if he even remembered it. This I confirmed subsequently upon opening the old box in the corner after he died. Poor memory was certainly not a problem he had. Some things that he said he couldn't recall I suspect were things that he chose either not to remember or more likely did not care to share with me. I have used his words in most cases and although many made no sense to me, I transcribed them as faithfully as I could.
During my stay, I found him one morning rummaging through my things, looking closely at them and tossing them aside. When I started to object, he simply said in his cracked voice, "Call me Yoda if you like, get over it you will!" and laughed to himself. He did seem very interested in the paper I carried which had my notes on, the bronze tipped arrows from my quiver and bronze knife in a finely tooled leather sheath.


"Got to the bronze age but the printing press and the paper are a little ahead of their time," he observed.

I explained to him that we made the metal only as needed because the black rocks we used for heating the ore or salvaged metal gave off nasty choking fumes. The printing press idea came from the remains of one we had found buried deep in some old ruins, the slugs of type well preserved. One of our smarter people figured out the paper making craft to go with it.


"It will be interesting to see what kind of reception you get if you ever publish that damn manuscript of yours." he remarked dryly.


I do not expect you to believe it. I am not sure I do myself, for I am not given to believe in myths, religion or any other such fairy tales. His story is remarkably parallel to that of Tibbs, our late, beloved Chief. However, I do not really disbelieve it either. Perhaps you would form a different view had you heard it from his dry voice laced with passion, anger and remorse as I did instead of this manuscript.

It started according to him over a thousand years ago.


Schenectady, Clan of Niagara

-----------------------

Surprisingly to Barth, population growth never made it into the mainstream news anymore and only rarely in the rising multitude of nonconventional news web sites. In the 1960's and early 70's it had been a hot topic. He remembered Dr. Paul Ehrlich's book The Population Bomb and the stir it caused, followed by Harry Harrison's novel Make Room Make Room which was adapted for the classic Charlton Heston flick: Soylent Green." Maybe the far flung future of the movie, 1999 was not quite far flung enough like the Jetsons or Lost in Space. After all, the events of the novel 1984 didn't happen either and 1984 was long gone. They might take a bit longer but were coming nonetheless.


Maybe he thought, it was because of a general faith that science would find a way as always, or that major religions considered children to be a "gift from God" -- or maybe the topic had become politically incorrect or unpopular, or ignored and overlooked. China had instituted a rule of one child per couple because of their huge population but it had become hugely unpopular leading to dead female infants, protests and secret children. And that was in a totalitarian country -- in America? - No way Jose.

----------------------------------------

The Immortal
SERGEANT BACHMAN

PROLOGUE

As a licensed clinical psychologist and family counselor I have heard countless stories, most of them countless times about infidelity, abuse, neglect, abandonment, substance abuse, poor communication, raising children, in-law problems and the like. On rarer occasions, claims of visions, ghosts or voices in the night or in the head. Once even a woman and her sister who claimed that their long dead mother visited their homes and rearranged objects or hid things from them.

Indeed, I had heard these things for so many years in my career they all seemed to blur together with their repetition until retirement, a change of profession or a really long vacation seemed to be an attractive idea. That is, until one day when Erich C. Bachman walked into my office.

---------------------------

BOOZE & BETRAYAL

He sat in the car waiting. It had been a long night since the phone call, yet another in a long line of oddball calls. Several hours before he was talking with her when she suddenly said, "Gotta go wash my hair – bye…" and hung up. Thinking of a short question he forgot to ask, he dialed back immediately but there was no answer. That was no surprise. This had been a common occurrence for the past several months and even as he listened to the click-drone of the rotary dial telephone, he knew instinctively there would be no response other than the endless ring tone. He had yet to earn the cynical sobriquet "slick" among the many other nicknames he had acquired, but none of them were "hey stupid." Love may be patient and it may be blind but there were limits even to that.

He knew the history and even the geography so he had driven to her apartment in Albany. The little black Ford Falcon she drove was nowhere in sight as he sure it wouldn't be, and as if this was not enough there was no answer to his knock on the door. "I don't know why I bothered to walk up the two flights of stairs," he muttered to himself, "I'm pretty damn sure I know where I'll find the car," he continued as his boot heels clacked on the small black and white hexagonal ceramic floor tiles of the old apartment building. A half hour early evening drive in the gathering darkness, found him parked a few spaces away from her car at a new apartment complex where he knew he would find it. He put put the seat back a little further and waited for morning.

EVERYTHING I NEEDED TO KNOW ABOUT LIFE, I LEARNED ON A BASEBALL FIELD
(ALMOST) ..

Never assume common knowledge is common knowledge.

I learned this in the advertising business, but could have just as easily learned it on a ball field. I had one 13 year-old boy, Brian Gray, who was constantly being called out on strikes for pitches right across the letters. When I asked why he was not swinging, he responded by telling me that the strike zone was from the belt to the knees and he was just getting bad calls! I had assumed that by the age of 13 he at least knew the basic rules of the game!

Even cultural common knowledge is fleeting.

One day Troy did something nice for another kid on the team. I responded by saying to him: "You're a good man Charlie Brown!"

He looked at me with a puzzled expression and said, "My name is Troy Nelson coach, you know that, why are you calling me Charlie Brown?" He had no idea I was paying him a compliment. Further conversation revealed that he had never heard of the famous "Peanuts" comic strip by the late great Charles Shultz despite TV specials or endless licensed commercial products. Charlie, Linus, Lucy and Schroeder were unknown to him. He had however, heard of Snoopy.

(2016: Troy now pitches for Trinity U in Texas)

Oscar Alvarez was baffled when I referred to him one day as Bugs Bunny the Oscar winning rabbit. He apparently did not watch too many Cartoon channel or Nickelodeon shows, because he never heard of Bugs Bunny or any of the other "Looney Tunes" characters.

Haste makes waste but also humor

In a hurry to leave for a ball game one Saturday, I snatched up my "cell phone" and put it in my jacket pocket. All was well until Austin Thompson asked to borrow my phone to call his Mom. While looking at the lineup, I absentmindedly reached into the pocket and handed him the device. Imagine my surprise when he said, "This is great for changing channels on a TV coach, but how do I make a phone call on it?"

AND THE MEEK
SHALL INHERIT

IN THE BEGINNING

Nearly every observatory in the world witnessed the phenomenon, as the large glowing orb emerged from behind the planet Jupiter and darted straight toward earth at horrific speed, only to disappear from view scant minutes later. Regardless of language, the rough translation was, "What the hell was that and where did it go?" Had this happened in the 1950's there would be widespread panic with shades of "War of the Worlds, Mars Attacks," or "The Day the Earth stood Still," but this was the 21st century so the data was reviewed, analyzed and posted on social media countless times before it was quickly archived and forgotten.

------------------------------------------

THE WIND
IN THE JUNIPERS

THE LITTLEST SNOWMAN
ON ROUTE 66

My name is Dr. Wendee Goldman Sanders a fairy well known scientist and a Professor of Physics and Chemistry at MIT. As a person of science I can say that the story I am about to tell you should be impossible and my learned colleagues would tell you that it absolutely is impossible. Surely they will laugh at me, but I am going to tell it to you because it is true, and because it really happened. It happened to me when I was just a little girl.

THE MOVE

I was just eight years old when my parents moved from Ash Fork to Flagstaff. My father was a police officer in the Yavapai County Sheriffs' Department and my mother worked as a waitress at The Ranch Cafe in town while finishing her masters and doctorate degrees at Northern Arizona University in Flagstaff. She had started this work well before I was born and it took her a long time. Mom eventually got a job in the Chemistry Department at the University and my Dad left the police force to take a job as head of campus security. He didn't mind because it was safer than police work, my mom had finally achieved her goals and of course, he had me to think about too.

LOLA, SAM AND THE JACKALOPE

As all three turned to run however, several more coyotes came up out of the wash behind them and a couple more circled to their left and right. They were surrounded now, and Sam and Lola could tell by their scent that they were famished and were not going to be frightened away by a couple of barking dogs. They both reckoned that they could fight their way past the coyotes on the run but neither were willing to leave Jenna. It was looking bad - really bad as the pack leader approached.

"Vat is matter doggies," he said. "you gots no-vere to run now huh?" A sneer lit his fierce face as he said, "go avay, leave little jackrabbit to us, ve not eat dogs - maybe. Vone little rabbit not meal for whole pack."

Jenna was crouching low, frozen to the ground with fear as Sam and Lola slowly circled her growling.

"Go away," snarled Lola, "my man will have heard our barks and will come soon with his gun and shoot you all!"

"Nah, you wrong - man way up hill - is almost dark - take long to get here and ve finich vid you long before he come." As the pack leader said this, his pack circled closer and Sam and Lola could see their gleaming eyes and dripping mouths.

"Been good knowing you Lola," said Sam, "we'll see each other again soon though - beyond the Rainbow Bridge."

Lola said nothing but just looked at her best friend and tried to keep her courage up as she flexed her legs, bared her teeth and got ready to fight. Sam did the same.

Just as the coyotes were about to charge, a high pitched eerie wail cried out from behind them. Silhouetted against the sky in the dusk, sitting up on a tree stump was Jankar!

--------------------------------------------

TOMMY POLITO'S TAVERN

He pulled his 2011 Chevy Cruz rental car into the large and very empty dirt lot on the corner of US route 20 and state route 146 and killed the ignition. Opening the door, he slid out and lit a cigarette. As he slowly walked toward the center of the lot, his snakeskin boots kicked up dust and his Stetson hat shielded his eyes from the late afternoon sun. Passing cars and the few pedestrians hurrying along their way paid no attention to him despite his attire that was way out of place.

Jonathan stopped and waited. He was wondering if he would presently smell stale beer, pizza, smoke and urine. Would he hear the rippling humming noise of the crowd or "My Sweet Lord," "Get Back" and "Honky Tonk Woman" beating out of the jukebox? Would a familiar voice say, "Hey Jon… what you doing tonight?" Nothing mystic or Stephen King like happened but he stood waiting nonetheless.

This was his next to last stop. He had time.

ALIEN HERDITY

Water was lapping gently at his ankles when consciousness started to return. Slowly and distantly. As his eyes opened, he saw the milky white sky and oval warm white sun with a slight greenish tinge to its edges. Absently he thought that it seemed unusual but could not recollect or reason why it was that way. In fact, all of his thoughts seemed distant and hazy but far from being alarmed, he took this in stride.

The water stretched out as far as he could see in the direction his head was turned, but as he turned it 180 degrees he saw land that rose gently to a low ridge. Beyond that, he could see nothing. Lifting his head and looking down toward his feet he noticed that while his lower legs and feet were clean, their pinkish pale skin glistening in the water, the rest of him had a slight bluish tinge of very thin slime to it and he was entirely naked. This also, neither surprised nor dismayed him.

--------------------------------------------

MALBIHN

With the coming of dawn came a solution to his dilemma. Fortunately, he had shot the Indian smack dab in the forehead. Women he had been told once by a deputy sheriff usually committed suicide with a gun by shooting themselves in the chest, not wanting to mess up their faces. Men, on the other hand went for the sure thing "bullet straight to the old brain box." Malbihn wiped the gun and unspent cartridges clean and placed it in the dead man's hand. The revolver was unregistered, as are almost all guns in Arizona, and he had gotten it in trade anyway for a poker game debt from some dude he barely knew. The cardboard box of ammo he took from his pack and tossed into the back of the rocky niche along with the old man's other meager possessions. In a couple of days, the weather and scavengers would strip the corpse sufficiently so the fact that there was no powder residue on his head or hand wouldn't be noticed - or probably even looked for. Who the hell, would go to the trouble for an old Indian anyway?


Malbihn only had one regret. He liked the gun. Now he had only his shotgun and two boxes of shells, one for light game and one with heavy deer and predator loads. No more killing people he swore, no matter how much they ask for it.

-------------------------------------------

THE OTHER TOWN TOO TOUGH TO DIE

Ash Fork, Arizona

INTRODUCTION

Tombstone, Arizona bears the sobriquet "The town too tough to die." It grew up as a mining and ranching town in southeast Arizona near the Dragoon Mountains. It was, and still is, off the beaten path on the way to yet another mining town named Bisbee to the south, nearly on the Mexican border. Both sprang up and prospered briefly on the backs of men searching for gold, silver and other valuable metals in the late 1800's. Like countless other similar communities, in the Old West, banks, bars, bordellos, hotels, stores and other trappings of civilization flourished bright, but briefly – until the ore ran out.

Both were wild and wooly towns in their heyday but their births and near deaths hinged on a single industry – mining. Bisbee survives to this day primarily as a tourist attraction. Historic mines and buildings, steeped in the mystique of the Old West, bring visitors from all over the world. In recent times, it has also become an arts center of sorts. For both of those reasons, it is certainly worth a visit.

Tombstone, to the north of Bisbee didn't have the same amount of mining activity and if not for the eighteen brief minutes in its history, it would have likely shared the fate of so many other towns in the west and simply dried up and blown away. Perhaps it would then become another form of tourist attraction similar to Cleator or Oatman – a ghost town.

In its time Tombstone was indeed a tough place, rowdy and lawless for the most part until the Earp brothers, Wyatt, Morgan and Virgil came to town. Whether they cleaned up the town or simply cleaned up financially, has been the subject of countless books, articles and essays. Regardless of those controversies, the Earp's along with Wyatt's friend Doc Holiday, a disreputable character in his own right, did take part in the famous "Gunfight at the OK Corral." Many considered it more of an ambush or murder, but that is outside the scope of this book. It lasted eighteen minutes. Since then, the event and the participants (dead or alive) have been the subject of countless movies, Television dramas, and books. Today, it is now reenacted, almost daily and businesses throughout town are devoted to the legend.

If that single event warrants the nickname "too tough to die," so be it. However, there are other definitions of tough. Hard work, grit, sweat, perseverance, determination, adaptability and survival also define that word.

If so, Ash Fork deserves the name tough, for it has been exactly that for far longer. It was, and still is, tough because of all of the hardships, economic booms, busts and catastrophic fires in 1893, 1905, 1977 and 1987 it has endured. And that in an area of geography that is just plain tough to live on. Good times always followed by downright hard times, but the people have carried on to this day.